A life well-moved is a life well-lived. Move Simply. Move Securely. Move Happy.
Listening to and working closely with thousands of families we've relocated over the years, we've learned that many of our clients have very special requirements. In response, we have developed a program and team to best serve the needs of our Senior clientele. The mission of our Senior Moving Management Department is to facilitate relocation for older adults and to deliver specialized relocation services with compassion and integrity.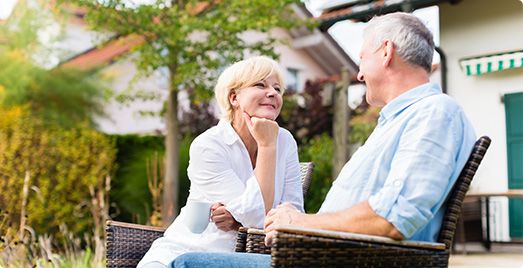 Pre-Move Services
Accommodations for special mobility and security issues during the move.
Developing new mobility-conscious floor plans and home modifications that suit a more efficient and safety-conscious lifestyle.
Managing downsizing services, such as estate sales, donations, gifting, shipping and recycling of items that need new homes.
Packing and Moving Services
Extensive organizing and labeling of belongings.
Packing items for long-term storage and in smaller boxes for easy mobility.
Design and assembly of storage and living systems.
Post-Move Services
Identification and onboarding of new providers for home maintenance, security, delivery, fitness, health care, pet care, transportation, community activities and more.
Simplified IT and communications solutions and training.
Security system and camera installation.
Whether you are a Senior Citizen or in care of one, please let your City Moving relocation manager know that you'd like to hear more about our Senior Moving Management program.