Leave the packing to us. And the unpacking. Now that's Moving Happy!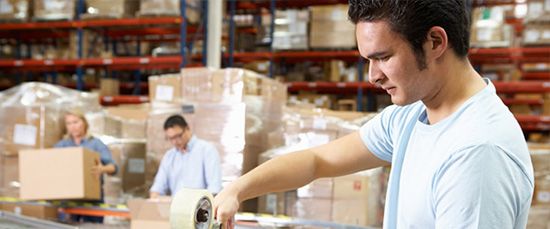 In our experience, the most underestimated aspect of moving is not the effort required to transport one's belongings, but the actual process of packing and unpacking them. It can be an unexpectedly time-consuming and stressful experience, often left to the last minute due to busy schedules. Most people never consider the advantages of hiring a professional moving firm to pack and unpack:
No need to worry about overestimating or underestimating the number of boxes and amount and types of packing materials needed.
The freedom to address the aspects of your move that truly require your special attention, such as tending to the special needs of family members and pets, switching banks, and so many other crucial details.
Avoidance of stress due to lost time at work, school, or rest before your departure or upon your arrival.
Less likelihood of loss or breakage due to rushed packing by friends and family members unfamiliar with proper techniques of packing properly.
No hassles disposing of packing materials or debris.
And the time and flexibility to attend to unexpected events.
When you choose City Moving Packing Services you can expect the following:
A careful inventory of all items to be moved will be performed, documented and presented to you—along with a fair and fixed price for you to consider—well before the process begins.
All boxes, special crating, and packing supplies will be provided.
All items will be carefully and accurately tagged and labeled noting the actual condition of all items being packed.
And, if you select our Full Service Packing & Unpacking program, your unpacked items will be placed in their exact pre-determined destinations, down to the very drawer, cabinet, closet and shelf of your choosing.
Clothing will be hung and folded.
Furniture will be dusted. Shower curtains will be hung. Beds will be made.
And all packing materials and debris will be collected for disposal by our team before they depart.
All so you can focus on the important things, like meeting your new neighbors, taking a hot bath, and settling into good night's sleep in your new home. Now that's Moving Happy!