Move happy! Move hau`oli! We know Hawaii!
Other movers may say they'll go to Hawaii. But City Moving knows Hawaii!
You see, transport to Hawaii presents some unique challenges. The physical demands of moving to or from Hawaii—utilizing containers, ships, and multiple "handlers", along with the trucking on both ends of the trip—introduces additional concerns of liability, scheduling and accountability to an already complex process. A customer is often handed off from one service provider to another, and if a problem arises, shipments can fall between the cracks, with each service provider denying responsibility. This can lead to long delays, expensive changes, damaged goods, and even lost shipments—with no guarantees for resolution.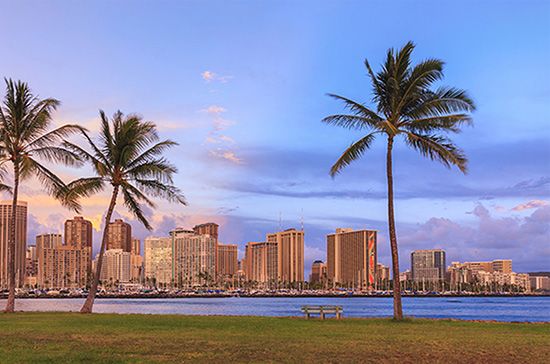 City Moving has managed thousands of moves to and from Hawaii and we offer what others can't—a seamless move with no hand-offs to other service providers. We have had our own staff operating in Hawaii for years and it retains a tight grip at every stage of the process—so much so that many of our competitors hire City Moving to handle their Hawaii shipping, moving and storage challenges.
And for our clients heading to Hawaii for the first time, City Moving can help you land softly, in the spirit of Aloha. Need cleaning services for your new place? Technology installation and support? Storage, security or real estate referral? We have you covered.
Working with City Moving to or from the islands, you can rest assured that your belongings remain in our hands from their old home to their new—no middlemen, no third party agents, no hand offs. In other words, we can stand by our assurances of fixed pricing, excellent service, and full accountability – which means you move hau`oli!*
* hau`oli is Hawaiian for "happy". So Move Happy with City Moving.