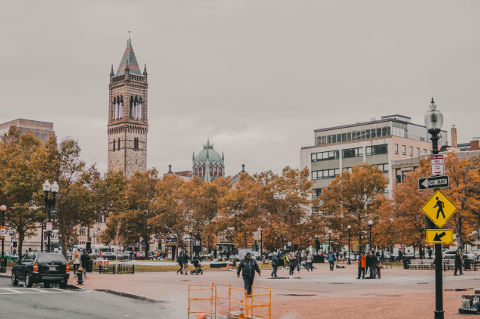 Top 5 U.S. Cities to Move to in 2020
When you decide to put down roots, many factors can play into your decision to move like weather, cost of living, family, and more. Other aspects appeal to nearly everyone: affordable housing, high-income jobs, good schools, and access to quality healthcare.
5. Des Moines, Iowa
Des Moines, Iowa is attracting all kinds of singles and young families alike for its unique shops, local restaurants, and up and coming bar scene along with its safe neighborhoods and historic homes. Not only does Des Moine boast a great quality of life, but it also offers a thriving job market with
4. Fayetteville, Arkansas
With an amazing view of the Ozark Mountains and home to the University of Arkansas, Fayetteville has grown from a small town to a burgeoning center of education, business, and culture. Fayetteville is home to headquarters for several Fortune 500 companies like Tyson Foods and Walmart and the job market is strong.
3. Colorado Springs, Colorado
Colorado Springs is up and coming with new homes cropping up near great schools, parks, and lots of cultural attractions. Just an hour from Denver and a short drive to Aspen and Vail ski resorts, Colorado Springs has a lot to offer its residents. Military jobs make up most of the job market, but there are also a fair number of jobs available in medical and tech.
2. Denver, Colorado
Another booming Colorado City, Denver sits at the base of the Rocky Mountains and is only an hour away from snowboarding and ski resorts. Living in Denver gives you plenty of time to explore the outdoors and offers an ease to city living that many other places can't come close to. Denver is located very close to an international airport and also has every significant sports league in the US.
1. Austin, Texas
Topping the list is the capital of Texas, Austin. Many people move here seeking the city's music scene and cultural events and festivals like South by Southwest and Austin City Limits. It's also widely considered one of the top areas for venture capital investments in the country.
Planning to move soon? Get a free quote with City Moving.
Call us today 1-888-794-8808.