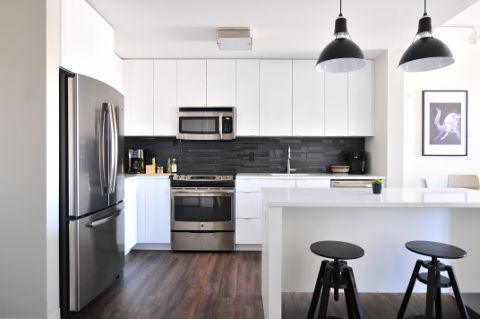 Tips for Getting An Apartment
Looking for a new apartment can be an overwhelming process. You have so many variables to consider, like finding the perfect neighborhood, budget, lifestyle, and many more. Here are a few tips to help you find the apartment that is right for you:
Make a List
Before you get serious about getting your next place, make a list of everything you want. This can include where you want to be, number of bedrooms, square footage, amenities, walkability, and more. Think about your must-haves, nice to haves, and dream features.
Time it Wisely
Most apartment move-in dates are on the first of the month, but some landlords might be willing to work with another move in date. Anytime between May and August is usually the busiest season for rentals, so it's important to start looking a month in advance to get everything set.
Make a Budget
When you choose your new apartment, you don't want to be working to live. It's ideal to look for an apartment with a monthly rent about 30% of your income. This will make living more affordable. If that doesn't work, consider bringing in roommates to make your living situation more affordable. Don't forget to factor in additional expenses like utilities, parking, storage, pet fees, building fees, and internet.
Be Ready to Move Quickly
Once you find the apartment that fits your budget and lifestyle, be prepared to act fast in securing your apartment. Consider having these things in order first:
Paystubs
Bank Statements or Tax Returns
Social Security Number
Photo ID
Vehicle Information
Check for security deposit and application fees.
Contact/references
Here are City Moving, you can ensure an easy and stress-free moving process. Contact us directly to see how we can get you into your new apartment. Call us at  1-888-794-8808.