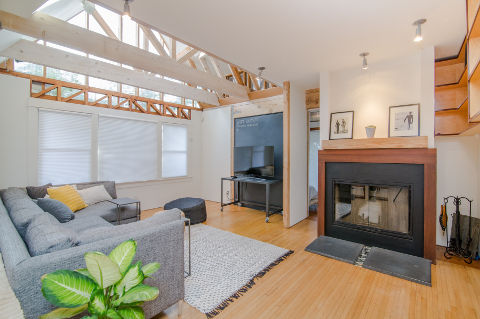 Should You Rent or Buy Your Next Home?
Renting or buying your home is a huge decision, and there are benefits and drawbacks to each one. Having your own address definitely comes with a lot of satisfaction but it also comes with a lot of cost and investment. So much so, that more people are renting nowadays than at any point since 1965. Buying a home depends on so many factors: your age, financial health, location, future goals and the current market. Here are some things to consider when thinking about renting vs buying:
What is your life stage and goals?
It's important to evaluate your life situation and how much it could change in the near future. For example, if you are divorcing or downsizing, renting can be a way to incubate before you decide on your next large financial purchase. If you are getting married or planning to have a child soon, it may benefit you to look at properties that you won't outgrow in the near future. Think about if you can afford a home that will fit your lifestyle within the next few years, or if the budget will be too tight to make it work. It may be better to wait and rent for awhile while you save for a home you can grow into.
Will you stay in your home long term?
Many people buy a home and then upgrade soon after and rent it out. However, it's harder in the short term than people realize. It can be costly to hang onto two homes at once.
Benefits of Buying a Home:
May build equity and credit
Don't have to answer to a landlord
More stability (especially with schooling)
Possible tax benefits- you may be able to deduct the mortgage interest at tax time.
Can personalize or upgrade your home to your liking
Building Equity- the value of your home can grow over time and you can cash in on the higher value when you sell.
Drawbacks of Buying a Home:
Maintenance costs- you're on the hook for all repairs
Requires lots of money and paperwork in the beginning
Could lose money if value decreases
Extra expenses beyond basic mortgage payments
Rising home prices and low inventory in many markets
Benefits of Renting
Flexibility- Freedom to be more mobile
Less overall costs and paperwork
You're not responsible for maintenance or repairs
Falling home values does not affect you
A chance to build your credit
No property taxes
Drawbacks of Renting
Rent can go up each year
Your choices are subject to vacancies/availability
Might have to move more than you'd like
Doesn't build equity
No tax benefits
The answer to whether or not you should rent or buy is not cut and friend. It may be helpful to talk with a trusted real estate agent to help you think through the decision to rent vs. buy a home.
Have you decided to rent or buy your new home? We can help move you to your new place.
Get a free quote with us. Call us today 1-888-794-8808.