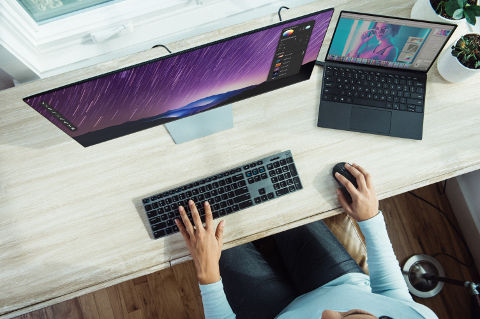 Returning Employees to the Office
As the COVID-19 pandemic progresses, some companies are considering moving employees back into the office. Employees have been given laptops, tools, and IT items to support remote working. But as we get deeper into the lockdown, employers should already be planning for a return to the physical office.
The transition back to the office will be under different conditions and will not be business as usual. This is why we've made a list of 3 things companies should take into consideration as they return employees to the office:
Only Bring Back the Employees You Need
One piece of advice as you transition back to the office is to stagger the employees that you bring back. It may not be necessary to being back everyone at once, rather plan accordingly to reduce the amount of staff on site at once to decrease the risk of exposure. This will keep the environment more under control.
Create New Rules for your Office:
As much as you'd like to return to business as usual, it's essential to keep the new rules in mind before you proceed. For example, wearing masks, keeping a 6-foot distance, and avoiding shaking hands. Consider increasing the distance between desks and increasing hygiene procedures by reminding staff about hand washing and providing hand sanitizer and masks. You should also consider implementing temperature checks for people coming in and out of the building.
Don't Stop Communicating
Keeping your employees engaged throughout this process takes an extra effort to communicate with your staff during and after lockdown. It's essential to keep everyone on the same page, especially when some people are remote and some are returning to work. Teams will need to find new ways to collaborate and communicate to keep productivity and morale high. Consider using social tools to connect everyone, in-office and remote.
Here at City Moving, you can ensure an easy and stress-free moving process for your office relocation. Contact us directly to see how we can get you into your new office space. Call us at 1-888-794-8808.