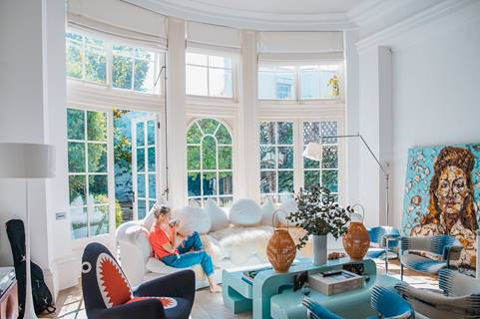 5 Tips to Get Settled in Your New Home
Imagine this: you've gotten your things packed up, hired an experienced moving company, and gotten to your new home. What's next? We all want to feel at home as quickly as possible, so here are the best unpacking tips to get your new space set up:
1. Clean Your New Home
Before you move everything in, you'll want to start with a clean slate by wiping out the dust and dirt from the previous owners. Build a basic cleaning kit with products and tools to give your new place the shine and sparkle before you settle in.
2. Set up Your Bed
After a long day of moving and unpacking, having a good night's sleep will be at the top of your list. Decide where you want your bed to go and add clean sheets and pillows to make yourself as comfortable as possible. Feeling refreshed the next day will give you energy to make the unpacking process move along.
3. Restock Your Toiletries
Once your bathroom is sparkling clean, add your basic toiletries so you can continue with your daily routines. Your house will start feeling more like a home when you can easily reach for the things you need the most. Don't worry, it doesn't have to be perfect, just nicely set aside so everything is at your fingertips.
4. Unpack Your Necessities
Once your bedroom and bathroom setups are in place, you'll want to fill out the other important spaces in your home. Consider adding basic kitchen items like dishware and silverware so you can be ready for simple meals. Organize your spice rack, add soap and a sponge by the sink, and set up small appliances like a coffee maker so your creature comforts are close. The more you make your basic daily items accessible, the faster you will start to feel settled in.
5. Stock Your Closet
Nothing says "I'm still moving in" like boxes and suitcases of clothes strewn about your room. Keep things clean and organized by hanging your clothes, folding your t-shirts and getting your drawers setup. Once basic things are organized just how you like it, it will feel like you never moved.
Planning to move soon? Get a free quote with Сity Moving. Call us today 1-888-794-8808