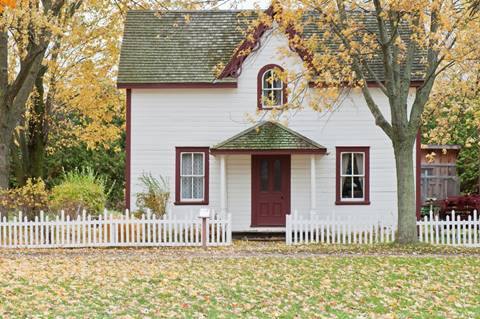 5 Things to Do After Moving In
The experience of moving into a new home- whether it's an apartment, condo, townhouse, or house- can be very memorable. The process of keeping tabs on all the details, from the paperwork, to the new keys, can make it easy to lose track of your priorities. Arranging decor and setting up the mini bar for the man cave can wait- here are the 5 things you should do after a move:
1. Set Up Utilities and Services
Hopefully you already took care of these things before getting your new keys, but some things may have slipped through the cracks. Here are services and utilities you should check off your list:
Water and sewer- contact the city
Electricity, trash and gas- contact your local providers
Internet and Cable
Security System- Consider setting one up or transferring your current plan
2. Inspect the home
The last thing you want to do is be running around trying to find the water main when the bathroom has sprung a leak. Take some time to get familiar with all of the important parts of your home so you can be prepared.
Water Main- Usually this is located somewhere on the perimeter of your home facing the street.
Circuit Breaker- This could be anywhere in your home but usually it's a metal box, flush against the wall. If the circuits aren't clearly labeled, here's a quick way to figure out what's what: Turn on everything in the house, then one by one flip the circuit and see what goes off.
Smoke carbon monoxide detectors- Make sure these are all functioning with charged batteries.
3. Clean and Prep
It can be tempting to want to unpack everything all at once, but you'll want to clean each room to avoid doing double the work. Here are some ways to clean:
Paint and refinish: If you have time, you can paint yourself or hire professionals
Wipe down dirty floors and surfaces
Vacuum carpets
Line drawers with drawer liners
4. Secure Your New Home
One of the best things you can do is make sure your new home is secure. Here are some steps you can follow:
Change the locks- you never know who could have a copy of the key to your new place. Best to change the locks so there are no duplicate keys floating around.
Get space keys made
Create an emergency plan for your family
Get fire extinguishers for each floor
Install a security camera
5. Meet the Neighbors
Last but not least, get familiar with your new neighbors. Not only is this a friendly gesture, but it helps you stay connected to the neighborhood. Neighbors will be a good source of information for getting acquainted with your new area.
Looking for a full range of moving and storage solutions? Call City Moving today 1-888-794-8808.