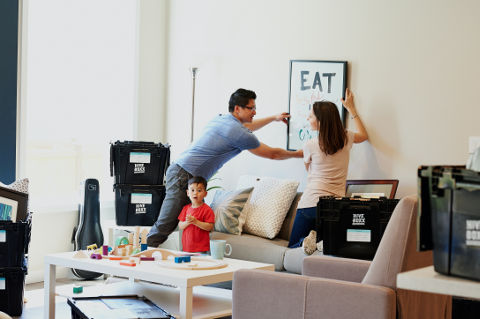 5 Moving Mistakes to Avoid
Moving can be a big and stressful process if not handled correctly. When you are moving yourself, it can be very easy to make mistakes that cause you more trouble than needed. If you don't know the right things to look for, you also risk running into trouble if you hire the wrong moving company. Here are some 5 common mistakes to avoid so you can have a smooth moving process.
1. Research your Movers
Make sure to check your moving company before committing to a contract. Are your movers licensed? Did you check their online reviews? Did you check any references to make sure they can offer you exactly what you're looking for
2. Forgetting to Take Measurements
Make sure to take measurements before moving day. You don't want to arrive at your new home only to find that your things can't fit through the door. The benefit of hiring movers like City Moving is that we can handle moving supersized furniture and large items that you could normally have difficulty handing.
3. Packing Flammable, Explosive, or Unsafe Materials
If you are packing yourself, you may put yourself in danger or in violation of my law by packing unsafe materials. At City Moving, we provide a detailed list of no-go materials so we can make sure your move is safe and secure.
4. Leaving Your Moving Boxes Blank
When you are moving yourself, it's essential to label your boxes thoroughly, including handling instructions if boxes are fragile
5. Forgetting to Change Your Address
One of the most important things that you don't want to forget when moving is changing your address. It's an often overlooked step that can make your post-moving experience infinitely easier.
Looking to move soon? It's time to find the company to help you. Learn more about our services and get a free moving quote from City Moving. Call us at 1-888-794-8808.