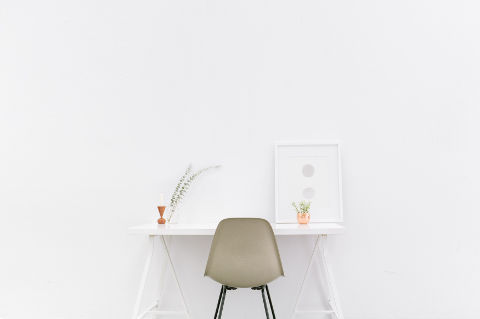 3 Tips to Decluttering Your Home
Coming home to a clean and decluttered space is the best way to end a long and busy day. It's especially important as we've been spending a lot of time at home in the quarantine and just want things clean. Clutter can easily accumulate when you have too much stuff and don't have anywhere to put it. It all comes down to making them most of your space with the help of a few organizational tips and tricks. The result: a more spacious and organized home.
1. Sit on Your Storage
You're going to have seating in your house anyway, so why not add a little storage while you're at it? Look for chairs, ottomans, and stools with built-in shelves and storage keep your clutter out of view. This is an especially good tip if you live in a tiny home or apartment and don't have the extra space to spare. By being strategic with your furniture choices, you can double up on your entertaining and storage efforts.
2. Use a Rolling Clothing Rack
A rolling clothing rack is a cheap and effective way to expand your closet and keep your favorite outfits on-hand. You can quickly set one up in any empty corner to hang your extra jackets, dresses, hats, and shoes if it has a bottom shelf. The best part is it can be easily moved if you decide to change the arrangement of your room.
3. Store Things Away
Some things you may want to store away for immediate use, and other things you will only have a use for during certain times of the year. Sometimes, you just have so much stuff and you don't want to cram everything into one tiny space. In this case, the best storage tip would be having someone do the work for you. That's where City Moving can help. Our City Crate service will pick up your things, store them, and bring it back whenever you want. Starting at $25.
Looking for storage and moving help? Call us today 1-888-794-8808.